Cylinder Head Work / Upgrades
Available for all Honda K, B, H and D series engines
Porting
CPL Racing offer a full cylinder head porting service for mild road cars/track day cars through to a full on race car. These ported heads are used in race winning rally, endurance, circuit racing and drag racing. UPDATE! CPL RACING ARE NOW OFFERING CNC PORTED HEADS FOR SOME APPLICATIONS, please see the CNC Ported Cylinder Heads page on our website for more information.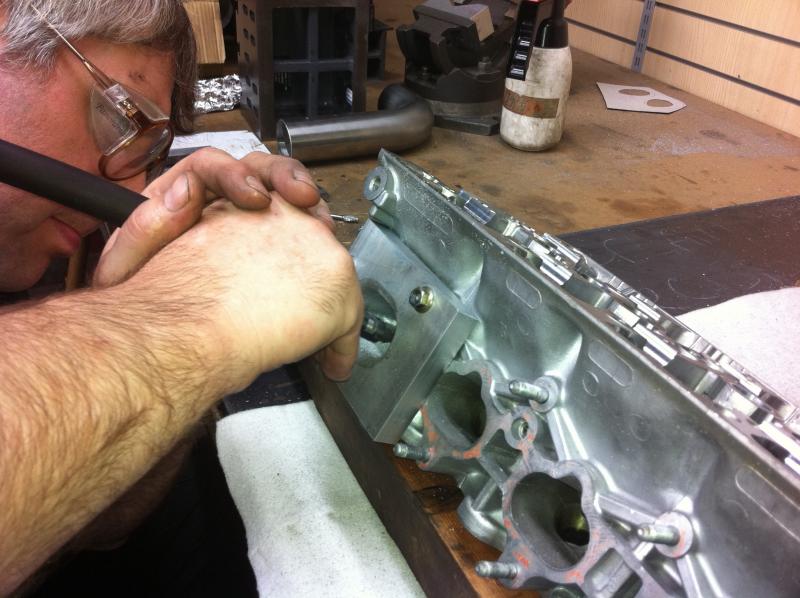 CPL Valve guides.
CPL's own design of valve guides are manufactured using profiles derived from many hours of flow-bench testing, in order to optimise flowing profiles. The guides are manufactured from the finest aerospace material which enables us to run much closer valve to guide clearances, ensuring that the valve returns true to the valve seat and creating more vacuum in the inlet port.
For added piece of mind these valve guides have been tested in CPL's own road and race vehicles to ensure longevity.
Multi-Angle Valve Seats
Through a process of trial and error utilizing both our flow-bench and dyno we have optimised valve seat profiles to suit many applications. In conjunction with valve guide and port shapes we have been able to achieve highly improved flowing from cylinder heads for both naturally aspirated and forced induction applications. Our multi angle/radius valve seat profiles are machined using the latest CNC technology
Port Velocity
It is highly important to consider the speed of the airflow through the ports, as well as the flow itself. At CPL Racing we have the ability to measure port velocity in addition to flow on our in-house Superflow 1050 computerised flow bench.
If you are interested in cylinder head upgrades please email us at guy@cplracing.co.uk with details of your engine and requirements and we will be happy to quote by return.