Cylinder Head Information - Part 2
Cylinder Head Information - Part 2 - Porting
In a high performance application, a great deal of importance is placed on improving the airflow through a cylinder head with processes such as porting, fitting larger valves, changing valve seat profiles etc.

Have you ever wondered why this is?
Firstly, consider the path that the air takes through the engine. The air will flow through the air filter, throttle body, inlet manifold, cylinder head, exhaust manifold and finally the exhaust system.
With the exception of the cylinder head, the size of the other components is generally only governed by the fitment within the chassis. For example, it is not uncommon to be able to fit a considerably larger throttle body or air intake. In contrast, the cylinder head ports are surrounded by a water jacket and are governed by the bore spacing of the engine block.
Modifying ports for greater airflow and velocity is a science. Expert porting of cylinder heads comes from many years of studying how air flows through a duct, and then re-shaping that duct to improve the flow.
The way in which the air flow can be observed flowing through a duct is on a flow bench. A flow bench can measure airflow and velocity, and it can also allow the visualisation of air flow. The data gathered can be used to assess the cylinder head's original state and identify improvements made through porting, as well as other operations such as valve seat re-profiling.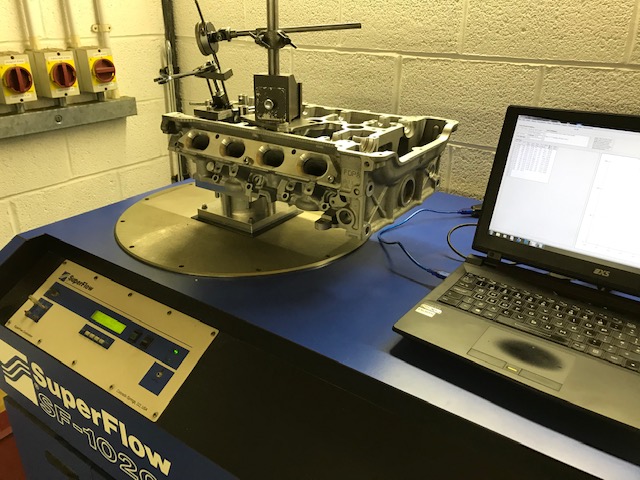 Note:
The surface finish of the port has very little to do with the performance of the port, therefore polishing is both a waste of time and money.

CNC Porting
CNC porting is a superior method of cylinder head porting. Even the most experienced hand porters could never realise the repeatability achieved when compared to a CNC ported cylinder head. Whether this be from one port to another on the same cylinder head, or from one cylinder head to another.
There are two types of CNC porting:
Method 1
The port is developed via hand porting and then digitised, following this a CNC program is generated
Method 2
The port is designed using computer aided design, optimised and then a CNC program generated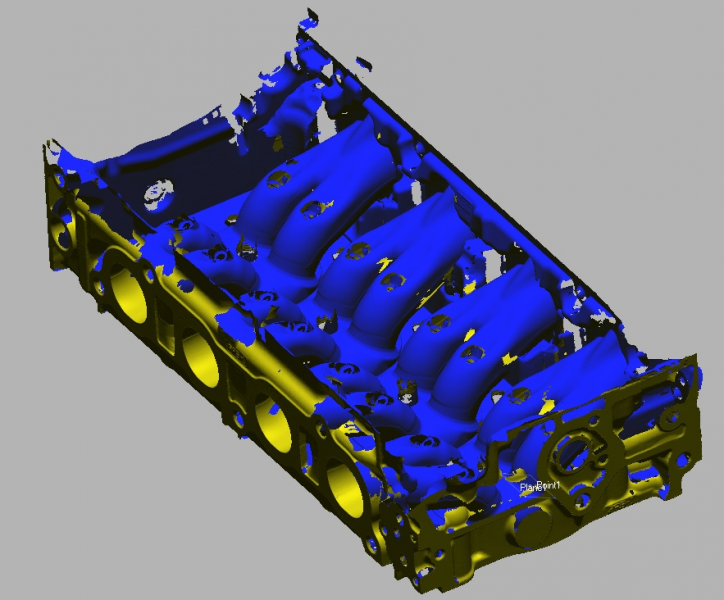 Method 1 is merely a hand ported head converted for machining. Method 2 is designed utilising computer software and therefore is far more accurate. Additionally, computer designed ports can use CFD (Computational Fluid Dynamics) to aid optimisation. All of CPL Racing's CNC heads are computer designed using the superior method 2 above.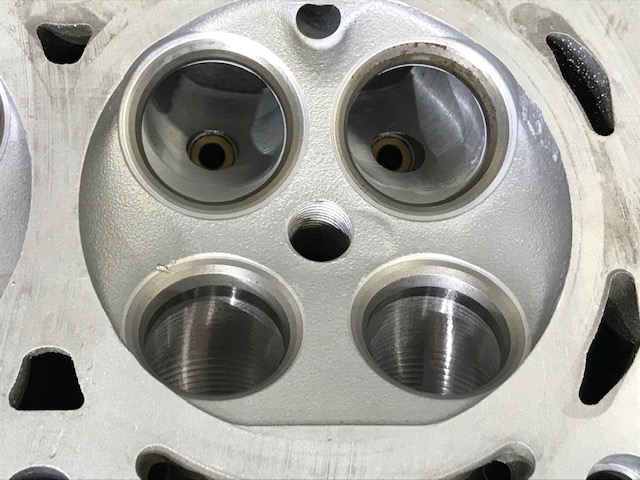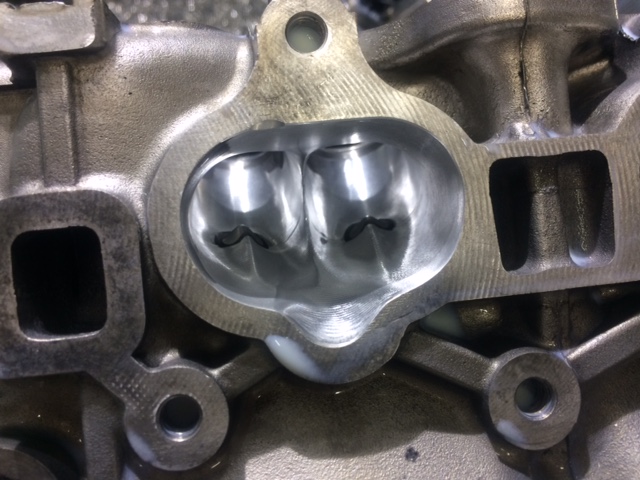 These are currently available for:
- Mini N14
https://www.cplracing.co.uk/products/cpl-racing-cnc-ported-cylinder-head-mini-jcw-cooper-s-2nd-gen-n14-engine
- Honda B16
https://www.cplracing.co.uk/products/cpl-racing-cnc-ported-cylinder-head-honda-b16-and-b18c6-engines-563
Coming soon:
- Honda K20
- Ford Duratec