Wiseco Pistons - Honda K Series K20A K20Z 86.5mm bore 12.5:1 compression
Category:
Wiseco
Price: £439.58 ex VAT
(inc VAT £527.50)
In Stock, ships within 1 working day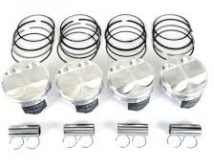 (Click to enlarge)
Product Description
---
Wiseco Piston Kit - Honda K-Series +10.5cc Dome 1.181x86.5mm
Wiseco is world renowned for building race winning pistons for sport compact engines featuring small bores, multi-valves and high RPM applications. Wiseco utilizes experience acquired from a diverse background of the most sophisticated engines in such venues as Formula1, Indy Racing League (IRL), NHRA Pro Stock Bike, AMA Superbike, and AMA Motocross to design and manufacture the highest technology Sport Compact piston available.
Wiseco's complex piston skirt profiles that reduce power robbing friction, yet promote stability in bore for optimum ring seal. Wiseco has added skirt coatings to the long list of standard features on shelf stock Sport Compact pistons!
Wiseco's world class forging facility that utilizes the latest technologies featuring complex forging shapes, advanced materials and features aligned grain flow technology.
Vehicle Fitment Information
---
-
Honda
,
Civic EP3 (2001 - 2006)
-
Honda
,
Civic FD2 (2007 - 2011)
-
Honda
,
Civic FN2 (2007 - 2011)
-
Honda
,
Integra DC5 (2001 - 2006)
-
Ariel
,
Atom 2 K20A
-
Ariel
,
Atom 3 K20Z
All fitment information is only a guide, exact fitment may differ. If in doubt please contact us.
Related Products
---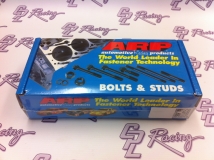 ARP Head Studs - Honda K20 K20A K20Z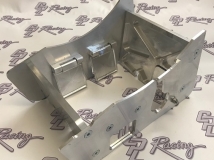 Baffled Sump Insert - Honda Civic Type R EP3 & Honda Integra Type R DC5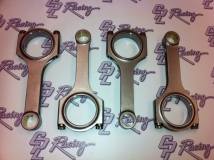 Billet Rods - Honda K Series
Cometic Head Gaskets - Honda EP3 / DC5 / Atom 2 - K20A K20A2 87mm bore 30 t...
More From Wiseco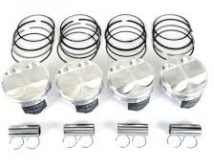 Wiseco Pistons - Honda K Series K20A K20Z 86.5mm bore 12.5:1 compression
More From Category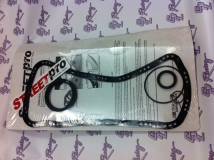 Cometic Bottom End Gasket Kit - Honda B16 B18C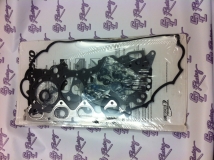 Cometic Top End Gasket Kit - Honda B16 B18C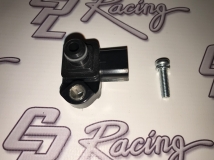 Genuine Honda Civic Type R FN2 / R18 / CRZ Map Sensor