CPL Racing K20 Supercharger Kit - EP3 K Swap Lotus Honda K24
Category:
Forced Induction
CPL Racing
Price: £3,582.50 ex VAT
(inc VAT £4,299.00)
This product is not available to order online, Please
contact us
to place an order for this product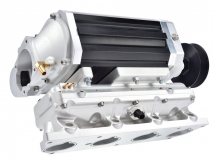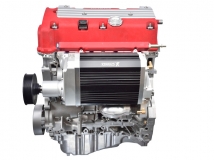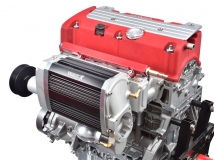 (Click to enlarge)
Product Description
---
CPL Racing is pleased to announce the release of the all new CPL Racing supercharger kit for the EP3, Lotus Honda and other K swap vehicles (K20Z to follow).
Supercharging of the K20 has always been a prime route for additional engine output and vehicle performance. The Jackson Racing supercharger was previously the mainstay for supercharging the K20. The all new CPL Racing supercharger kit has, however, been designed to considerably outperform the JR kit and provide further upgrade paths for those who desire the ultimate in supercharged performance.
Kits includes:
- Supercharger unit
- Gear drive assembly
- Inlet manifold
- Throttle body adaptor
- Bypass valve
- 7 rib pulley and belt
- Map sensor relocator
- Fixings and O ring seals
Features summary: -
- Large capacity S335 Sprintex screw type supercharger built to ISO quality standards
- Billet two piece inlet manifold and throttle body adaptor
- Anodised finish
- Aesthetic design
- Utilises factory tensioner
- Upgradeable in the future
- High quality
- Competitively priced
- Instant low end power delivery
- Absolutely no lag
- One year/20,000 km warranty*
The new CPL Racing supercharger kit will product 350 hp straight out of the box, this is 50 hp more than the previous Jackson Racing kit which equates to around 17% increase in hp and torque over and above the Jackson.
It provides ultimate street and track all round performance for both daily street driven vehicles and weekend track enthusiasts. Aided by the kit's bypass system, part throttle driving will return good fuel economy and excellent driveability. In contrast to other supercharger kits available on the market, when required, power is delivered immediately with just a squeeze of the throttle.
Designed without compromise using the ultimate in CAD/CAM facilities the kits are manufactured utilising the latest 5-axis CNC technology. As an example the two-piece billet inlet manifold incorporates optimum design with unprecedented quality and is capable of housing the largest charge cooler of any currently available on the market for this type of application. In addition the inlet manifold includes the facility to relocate the inlet air temperature sensor to a position after the supercharger to read inlet air temperature accurately.
To compliment the above the aesthetic design totally transforms the appearance of the engine bay, without the need to cut the bodywork or make any drastic changes within the engine bay itself.
* Warranty covers manufacturing defects, subject to terms, one year or 20,000 km whichever comes first
**If purchasing for a K24 please advise us of this
PLEASE SEE IMAGES FOR EXAMPLE DYNO CHARTS
Vehicle Fitment Information
---
-
Honda
,
Accord Type S K24
-
Honda
,
Civic EP3 (2001 - 2006)
-
Honda
,
K Series Engine Swap Parts
All fitment information is only a guide, exact fitment may differ. If in doubt please contact us.
Related Products
---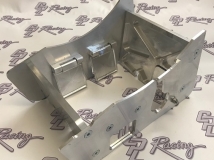 Baffled Sump Insert - Honda Civic Type R EP3 & Honda Integra Type R DC5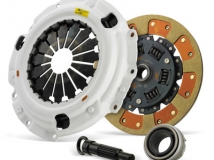 Clutchmasters FX300 Stage 3 Clutch - Civic Type R EP3, FN2 and FD2 & Honda ...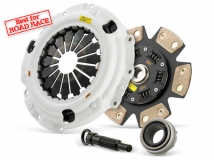 Clutchmasters FX400 Stage 4 Clutch - Civic Type R EP3, FN2 and FD2 & Honda ...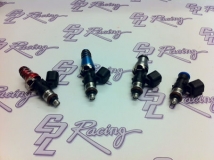 Injector Dynamics 1050cc Injectors - set of 4 - Honda K Series K20 K24 EP3 ...
More From CPL Racing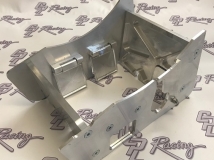 Baffled Sump Insert - Honda Civic Type R EP3 & Honda Integra Type R DC5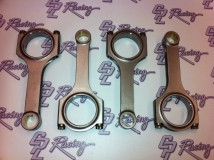 Billet Rods - Honda B Series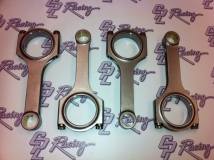 Billet Rods - Honda K Series
More From Category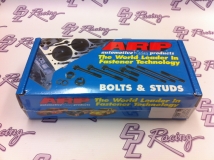 ARP Head Studs - Honda B18C6 / Integra DC2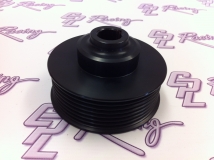 CPL Racing 3.2" Keyed Supercharger Pulley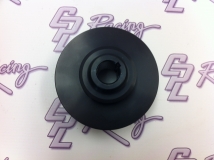 CPL Racing 3.2" Keyed Supercharger Pulley