Injector Dynamics 1050cc Injectors - Toyota Supra N/A (93-98) 2JZ-GE
Category:
Fuelling
Injector Dynamics
Price: £548.75 ex VAT
(inc VAT £658.50)
In Stock, ships within 1 working day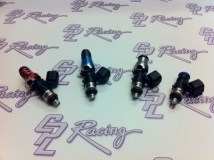 (Click to enlarge)
Product Description
---
Photo for illustrative purposes only
Available off the shelf from CPL Racing the entire range of Injector Dynamics injectors in 725cc, 1000cc, 1050cc, 1300cc, 1700cc and 2000cc for a vast array of applications
The ID1050 is the most recent offering from the partnership of Injector Dynamics and Bosch Motorsport.
They feature corrosion resistant internals making it compatible with all known automotive fuels. A unique magnetic circuit, resulting from a lengthy development program, makes the ID1050 immune to voltage and pressure sensitivity problems that plague other high impedance high flow injectors. They excel at high pressures typical of current automotive systems, and will perform flawlessly in these applications.
These injectors are not modified production parts, they are a true motor-sport injector designed to address specific needs.
Features: -
- ID logo molded into the body
- Compatible with all fuels, and capable of extended service life with highly corrosive fuels
- Shares the same compact body as the ID1300x, and ID1700x
- Replaceable inlet screen, unlike the standard captured non replaceable filter that does not always respond well to ultrasonic cleaning
- Improved magnetic circuit which allows for stable operation at high pressure, extending the useful flow range of the injector. For extreme applications, the ID1050x can be run as high as 10 bar (145 psi)
- Improved flow path, increasing flow approximately 5% over the ID1000, with no reduction in low flow capabilities
Please note: -
Due to their superior characteristics of the Injector Dynamics injectors, a smaller range of sizes of injectors are required. For example, where a set of 550cc uprated injectors might have previously been used to replace a set of stock 240cc injectors, the ID 725cc or even and ID 1000cc can now be used and still maintain good quality starting, idle and part throttle performance.
Price is for a set of 6 x 1050cc injectors with connectors
Vehicle Fitment Information
---
-
Toyota
,
Supra NA (93-98) 2JZ-GE
All fitment information is only a guide, exact fitment may differ. If in doubt please contact us.
Related Products
---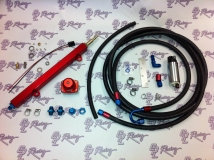 CPL Racing Civic Type R EP3 Fuel System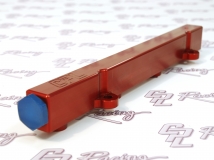 CPL Racing K Series High Volume Fuel Rail for K20A, K20Z, K24 engines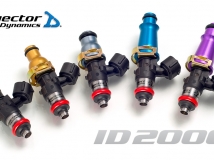 Injector Dynamics 2000cc Injectors - set of 4 - Honda K Series K20 K24 EP3 ...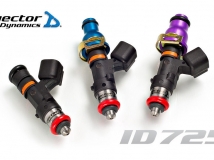 Injector Dynamics 725cc ID725 - Set of 6
More From Injector Dynamics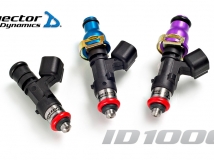 Injector Dynamics 1000cc - Lamborghini Gallardo 2004 onwards V10
Injector Dynamics 1000cc - Set of 6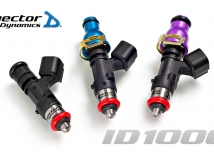 Injector Dynamics 1000cc Injectors - Audi / VW 1.8 Turbo / 2.0 Turbo
More From Category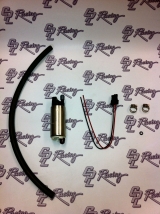 CPL Racing Fuel Pump Kit - Honda Civic Type R EP3 2001 to 2006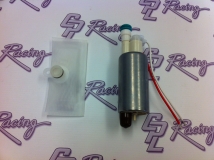 Fuel Pump Kit - Honda Civic Type R FN2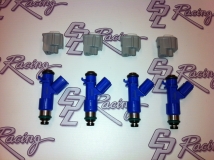 Honda RDX Injectors