Hondata Heatshield Gasket Honda Prelude / Accord Type R H22 H22A
Category:
Engine
Hondata
Price: £49.17 ex VAT
(inc VAT £59.00)
In Stock, ships within 1 working day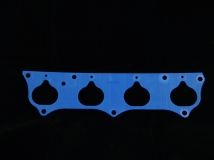 (Click to enlarge)
Product Description
---
Hondata have developed a special high temperature insulating gasket which replaces the stock intake manifold gasket. This and bypassing several heat sources significantly reduces the transfer of heat from the head to the intake and incoming air giving you up to 5% more power.
Turbocharged cars often use an aluminum intercooler to cool the air compressed by the turbo. The intake manifold is also made of aluminum but because it is heated by the head from combustion and coolant, works in reverse to an intercooler by heating the intake air by as much as 50° C.
Fact: For every 3.3 °C (5° F) rise in intake temperature, air density drops 1%. The hotter the air, the less fuel the computer injects to compensate for reduced oxygen.
HondaLogger datalogging software has enabled us to measure intake air temperature under varied driving conditions.
Around town, testing has shown an average drop of around 10 degrees C which is good for around 3 percent power increase. In certain conditions a 30° C drop has been measured.
The Honda manifold is heated in up to 5 places. From the head, the interior heating takeoff hose, the cold idle valve, the idle control valve and the throttle body heater. The Heatshield gasket kit contains an insulating gasket, and installation instructions.
The graph above shows the results of installing the Heatshield gasket and bypassing the throttle body heating and idle control valve heating. If you examine a Type R intake manifold you will find that most sources of water heating are removed. Further temperature drops are possible when in addition the interior heating hose is blocked. What the graph shows, is that as you open the throttle, the intake temperature drops slowly as it cools the intake. When you descend a hill with the throttle closed or drive around town on a light throttle the temperature climbs quickly. It takes a good 15-20 seconds for the temperature to drop again when you open the throttle. So if you start your 1/4 mile drag with a hot intake manifold - you are only starting to develop maximum power near the end of the run when the intake has been cooled. The Heatshield gasket kit gives you 4-5% more power immediately by lowering the intake temperature.
Use only original Hondata heatshield gaskets for best performance.
NB. Image of heatshield gasket above is for illustrative purposes only, please state engine code when ordering (e.g. B16A, EP3, DC5 etc)
Vehicle Fitment Information
---
-
Honda
,
Prelude H22
All fitment information is only a guide, exact fitment may differ. If in doubt please contact us.
Related Products
---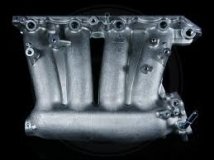 Honda RBC Inlet Manifold (pre-cut) & Hondata Heatshield Gasket Package - Ho...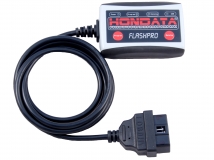 Hondata Flashpro Honda Accord Type S 2008 to 2010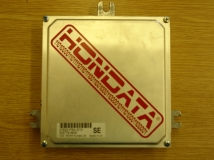 Hondata K100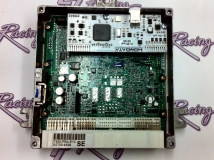 Hondata Kpro 4
More From Hondata
Hondata 4 Bar Map Sensor - Honda B Series, H Series, F series S2000 2000-05...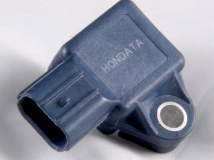 Hondata 4 Bar Map Sensor - Honda Civic Type R EP3 / Integra DC5 / Atom 2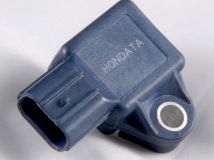 Hondata 4 Bar Map Sensor - Honda Civic Type R FN2 / R18 / CRZ / 2006-09 S20...
More From Category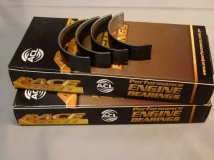 ACL Main Bearings - Honda K Series K20 K24 & Honda B Series B16 B18 B20 5M...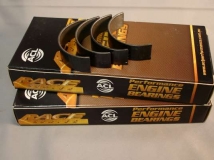 ACL Main Bearings - Honda K Series K20 K24 & Honda B Series B16 B18 B20 5M...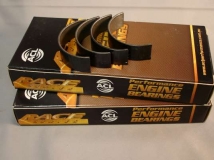 ACL Rod / Conrod Bearings - Honda B Series B16 B20 4B1946H - STD